Muse - Guiding Light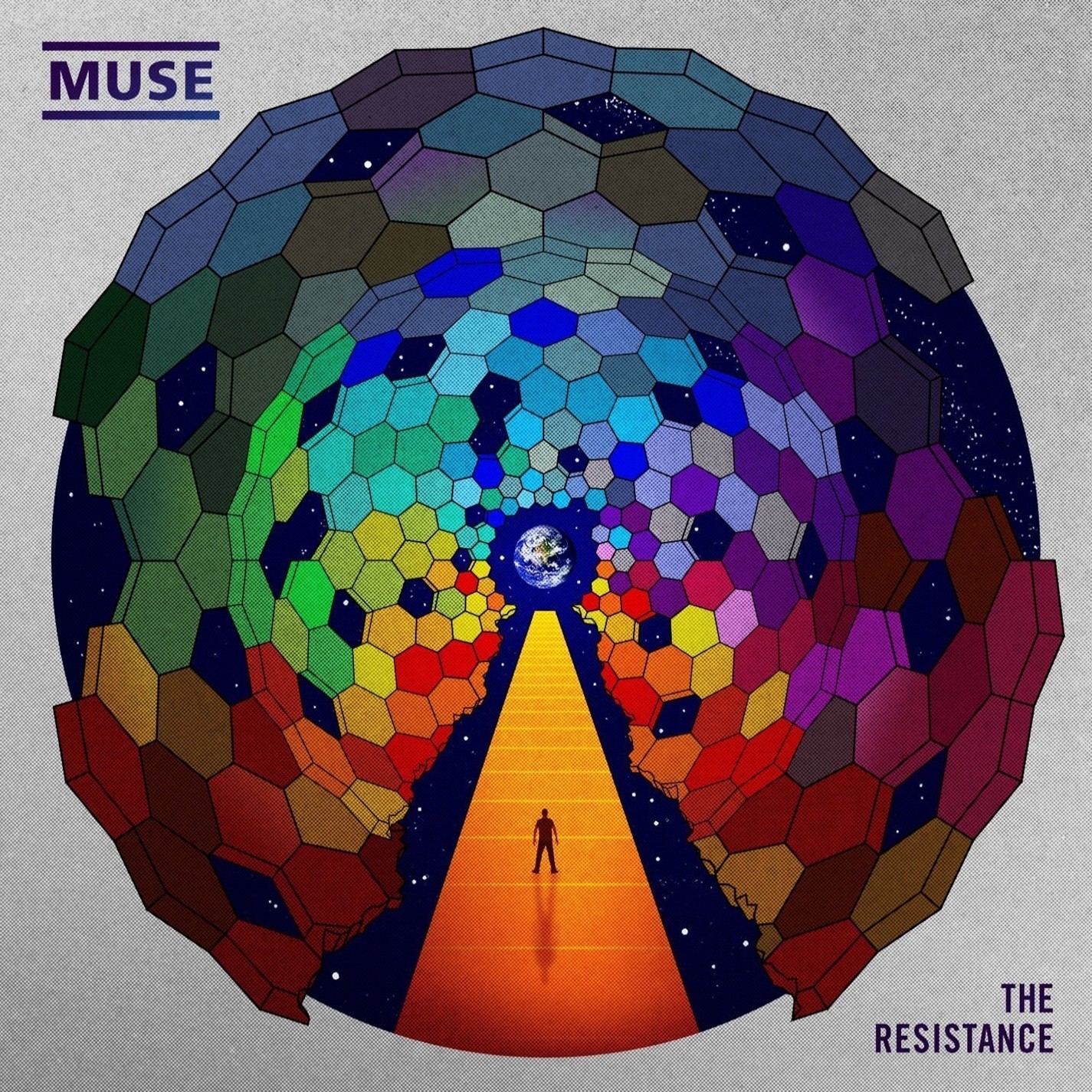 Noter
Titre : Guiding Light
Durée : 4:13
Producteur : Muse
Guiding Light est le 5ème morceau de l'album The Resistance. Matt a dit de celle-ci : « Cette chanson parle d'une relation mouvementée et est inspirée du rock de stade un peu ringard des années 80 ! Il y a un solo de guitare avec des harmoniques criardes. Ce genre d'harmonique a été banni du rock depuis au moins 18 ans, si ce n'est plus »
Le début de cette chanson et la fin de United States of Eurasia sont continues.
Pendant l'enregistrement, ils ont joué tellement fort que les voisins sont venus frapper fortement à la porte. Si fort qu'en écoutant séparément la batterie à la fin de la chanson, on peut les entendre. De même pour la caisse claire, son enregistrement a été fait au milieu d'un champ rempli de mouton près d'une rivière. On peut entendre cette dernière quand on entend la caisse claire.

Choisissez votre langue :
Pure hearts stumble
Les cœurs purs trébuchent
In my hand they crumble
Dans mes mains, ils s'effondrent
And fragile and stripped to the core
Fragiles et dépouillés jusqu'au cœur
I can't hurt you anymore
Je ne peux plus te blesser désormais
Loved by numbers
Aimés par un grand nombre
You're losing life's wonder
Tu perds la beauté de la vie
Touch like strangers detached
Touchés comme les étrangers détachés
I can't feel you anymore
Je ne peux plus te ressentir désormais
The sunshine trapped in our hearts
Le soleil piégé dans nos cœurs
It could rise again
Pourrait bien se lever à nouveau
But I'm lost, and crushed, and cold, and confused
Mais je suis perdu, brisé, froid et confus
With no guiding light left inside
Sans lumière pour me guider
You were my guiding light
Tu étais ma lumière (mon phare)
When comfort and warmth can't be found
Quand confort et chaleur se font rares,
I still reach for you
Je te cherche quand même
But I'm lost, and crushed, and cold, and confused
Mais je suis perdu, brisé, froid et confus
With no guiding light left inside
Sans lumière pour me guider
You were my guiding light
Tu étais ma lumière (mon phare)
You were guiding light
Tu étais ma lumière (mon phare)
When there's no guiding light left
Quand il n'y a plus de lumière pour me guider
When there's no guiding light in our lives
Quand il n'y a plus de lumière pour nous guider dans nos vies