Muse - JFK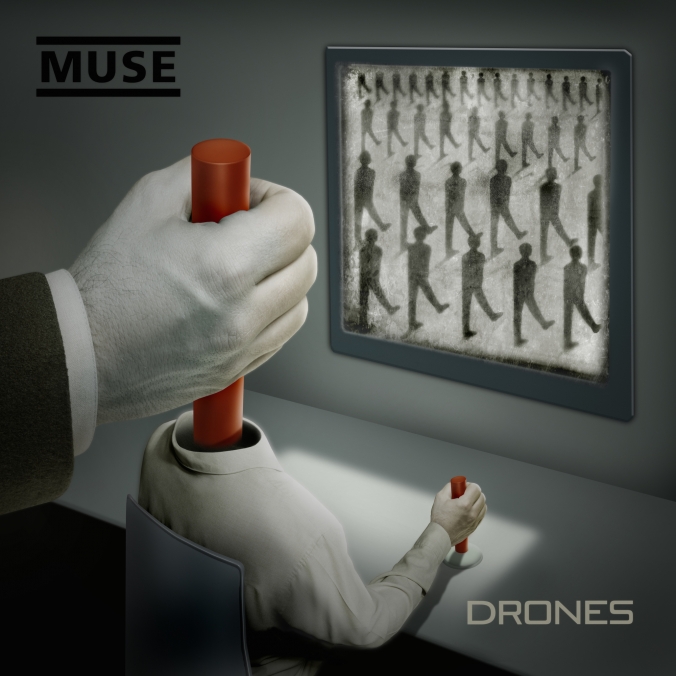 Noter
Titre
 : JFK
Durée
 : 0:54
Producteur
 : Matthew Bellamy
JFK est un titre du nouvel album du groupe Muse : Drones. Le titre JFK est un discours de John Fitzgerald Kennedy et parle de « l'esprit humain, la liberté et l'indépendance ». Il sert de transition entre le côté sombre et le côté positif de l'album.
En 2007, Muse avait également utilisé un discours de John Kennedy. La vidéo est disponible ici.

Choisissez votre langue :
For we are opposed around the world
Parce que nous sommes confrontés à travers le monde
By a monolithic and ruthless conspiracy
A une conspiration monolithique et impitoyable
That relies primarily on covert means
Qui repose essentiellement sur des moyens secrets
For expanding its sphere of influence
Afin de développer sa sphère d'influence
On infiltration instead of invasion
Sur l'infiltration plutôt que l'invasion
On subversion instead of elections
Sur la subversion plutôt que des élections
On intimidation instead of free choice
Sur l'intimidation plutôt que le libre choix
On guerrillas by night instead of armies by day.
Sur les guerillas de nuit plutôt qu'une armée de jour.
It is a system which has conscripted
C'est un système qui a enrôlé
Vast human and material resources
De vastes ressources humaines et matérielles
Into the building of a tightly knit
Dans la construction d'une maille soudée
Highly efficient machine that combines military, diplomatic
Des machines extrêmement efficaces qui combinent des opérations militaires, diplomatiques,
Intelligence, economic, scientific and political operations.
De renseignements, économiques, scientifiques et politiques
Its preparations are concealed, not published.
Ces préparatifs sont celées, non publiées.
Its mistakes are buried, not headlined.
Ces erreurs sont enterrés, non primées.
Its dissenters are silenced, not praised.
Ces dissidents sont réduits au silence, sans éloges.
Vous pouvez télécharger le titre JFK en MP3 sur le site officiel de Muse.